ABOUT
Our vision is to create timeless items, using leftover fabrics in small quantities. We want to create meaningfull products that last. By making a conscious choice using existing fabrics and by doing local production we contribute to a more thoughtfull industry with minimal impact on the environment.
All fabrics are from Italy and by producing all garments in Italy and Denmark we minimize our carbon footprint. We offer exclusive and longlasting products which could be your new best friend.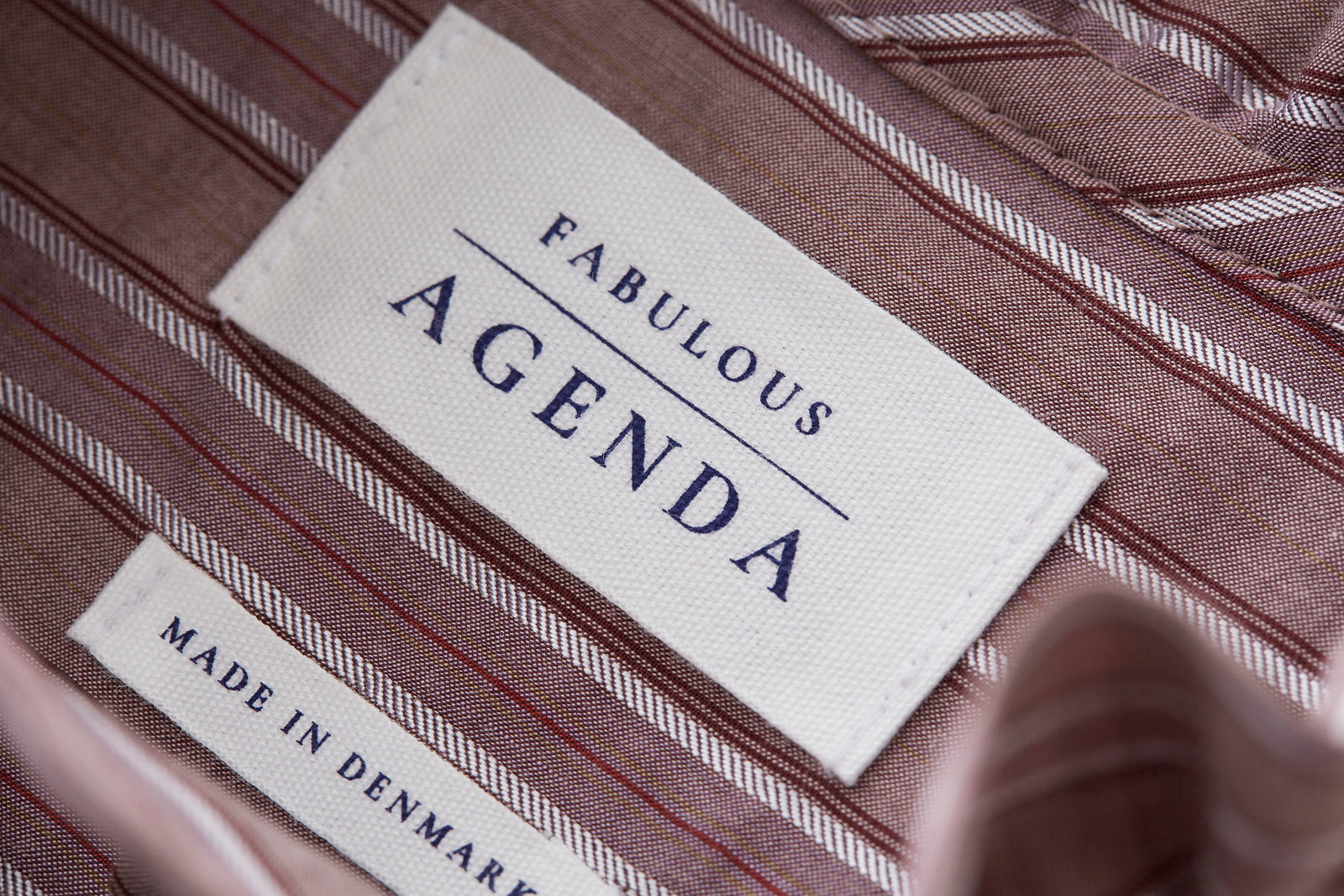 THE DESIGN
The love we have for good quality fabrics, beautifull colours, stripes and timeless design is showing in the products we make. Right from the sketch board to the finished product we are inspired by beautiful fabrics and the workmanship. Passion for what we do is on our agenda. We create styles which can be your favourite choice season by season. It should be comfortable, seasonless but still relevant. Styles which can always be matched with you favourite pair of jeans, an easy throw on shirt which does not need much thought. Its relevant season by season.
PRODUCTION
Fabulous Agenda is a universe where we inspire the consumer to select a product with a lower enviromental impact. All fabrics are sourced in a small town close to Florence in Italy. We aim to have a simpel value chain. Therefore we either produce locally where the fabric is purchased in Italy or in Denmark where our headoffice is located. We minimize the transport and support the small production places nearby. Producing locally in small quantities is essential. This way we can secure the level of craftmanship we aim to have. The process is kept simpel to keep the right focus which is creating meaningfull products.
THE FABRICS
All styles in Fabulous Agenda collections are made in high quality leftover fabrics. We select only the best to ensure a longlasting product. Using leftovers deathstock fabrics means that we use already excisting fabrics which has reached their end destination. These fabrics are carefully selected. We focus on natural fibers such as cotton, silk and wool. This way of working also means that all products are only produced in a limited number. When the stock has been used we do not produce more. This gives a true feeling of a more valuable and a very exclusive product and encourage the consumer to prolong the life of the garment.